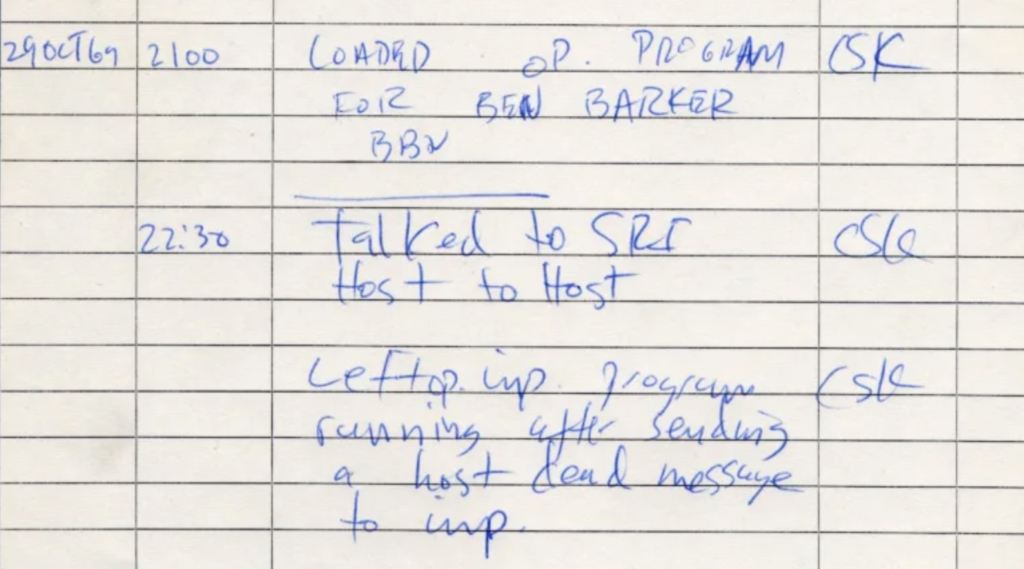 50 years ago on October 29th, 1969 was when the first two nodes of the ARPANET are supposed to have connected. There are, of course, all sorts of caveats, but it seems to have been one of the first times someone remote log in from one location to another on what became the internet. Gizmodo has an interview with Bradley Fidler on the history that is worth reading.
Remote access was one of the reasons the internet was funded by the US government. They didn't want to give everyone their own computer. Instead the internet (ARPANET) would let people use the computers of others remotely (See Hafner & Lyon 1996).
Interestingly, I also just read a story that the internet (or at least North America, has just run out of IP addresses. The IPv4 addresses have been exhausted and not everyone has switched to IPv6 that has many more available addresses. I blame the Internet of Things (IoT) for assigning addresses to every "smart" object.
Hafner, K., & Lyon, M. (1996). Where Wizards Stay Up Late: The Origins of the Internet. New York: Simon & Shuster.