Sunday, October 12th, 2014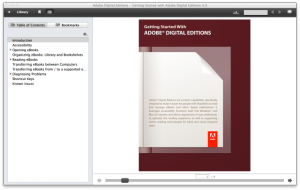 Nate Hoffelder on The Digital Reader blog has broken a story about how Adobe is Spying on Users, Collecting Data on Their eBook Libraries. He and Arts Technica report that the Adobe's Digital Editions 4 send data home about what you read and how far (what page) you get to. The data is sent in plain text.
Hoffelder used a tool called Wireshark to look at what was being sent out from his computer.