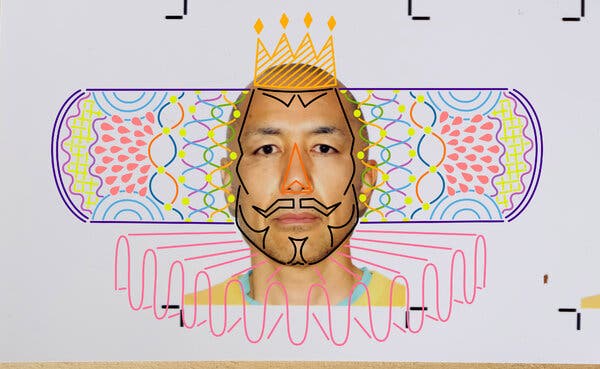 The New York Times has a nice story about Keita Takahashi. He Created the Katamari Games, but They're Rolling On Without Him. Like many Japanese game designers he gets no royalties and has little say in the future of the game associated with him, Katamari Damacy.
The game itself is collection game where you roll a ever growing ball of things that you might see in a typical Japanese house. The balls will allow a prince to rebuild the stars accidentally destroyed by his father, King of All Cosmos. (The image above is of Takahashi as the King.) Rachael Hutchinson has a chapter in her book Japanese Culture Through Videogames about the game and Japan.
Takahashi has a new game coming out soon, to a T.