Monday, March 2nd, 2015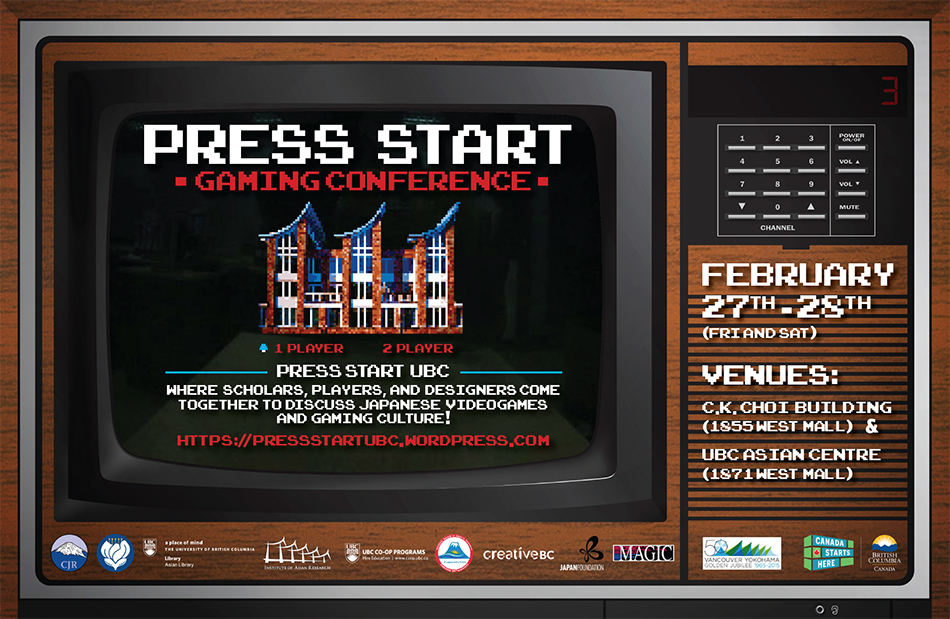 This Friday and Saturday I was at a lovely two day conference, Press Start: Culture, Industry, and Innovation in Japanese Gaming. The conference was put on by the University of British Columbia Centre for Japanese Research. The conference had excellent involvement from Japanese game companies like Bandai Namco, Sega, Capcom, and DeNA. The industry folk talked about the challenges of the expanding mobile market and how their Vancouver studios are positioned in their larger business.
I gave the opening talk on beginnings (as in Press Start) and kept conference notes here.