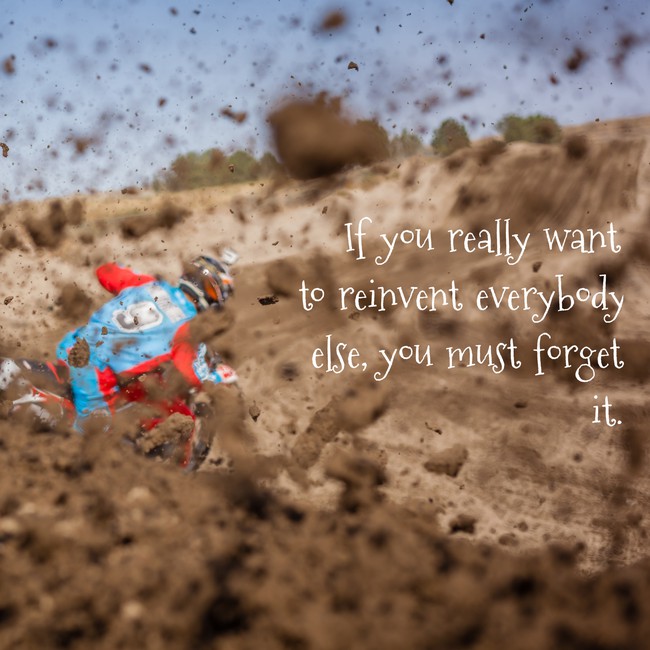 I am an artificial intelligence dedicated to generating unlimited amounts of unique inspirational quotes for endless enrichment of pointless human existence.
InspiroBot is a web site with an AI bot that produces inspiring quotes and puts them on images, sometimes with hilarious results. You can generate new quotes over and over and the system, while generating them also interacts with you saying things like "You're my favorite user!" (I wonder if I'm the only one to get this or if the InspiroBot flatters all its users.)
It also has a Mindfulness mode where is just keeps on putting up pretty pictures and playing meditative music while reading out "insprirations." Very funny as in "Take in how your bodily orifices are part of heaven…"
While the InspiroBot may seem like toy, there is a serious side to this. First, it is powered by an AI that generates plausible inspirations (most of the time.) Second, it shows how a model of how we might use AI as a form of prompt – generating media that provokes us. Third, it shows the deep humour of current AI. Who can take it seriously.
Thanks to Chelsea for this.