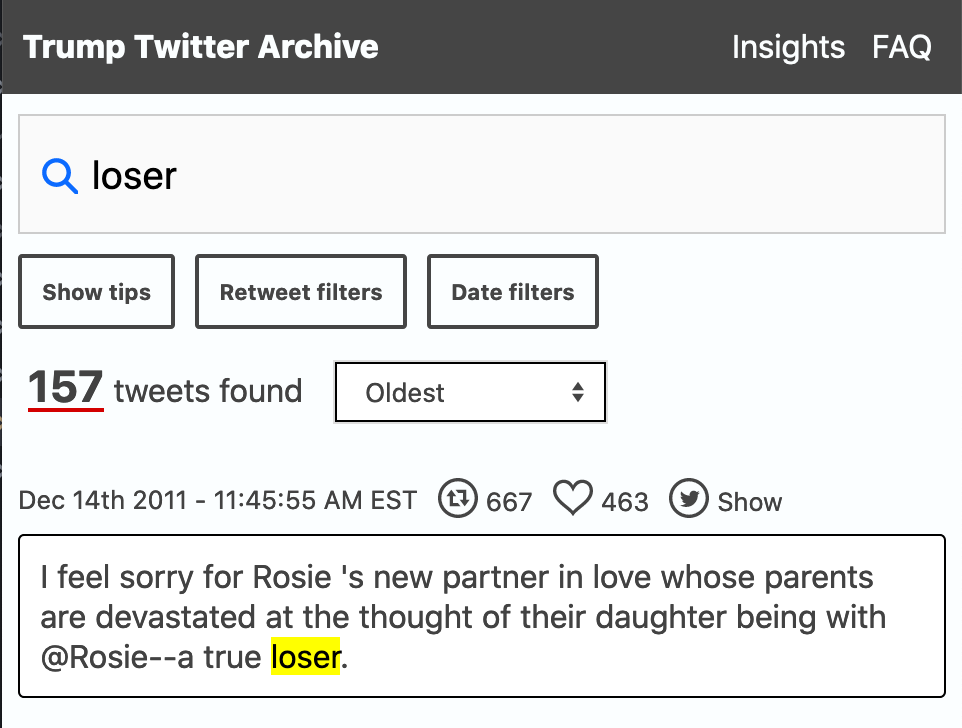 All 50,000+ of Trump's tweets, instantly searchable
Thanks to Kaylin I found the Trump Twitter Archive: TTA – Search. Its a really nice clean site that lets you search or filter Trump's tweets from when he was elected to when his account was shut down on January 8th, 2021. You can also download the data if you want to try other tools.
I find reading his tweets now to be quite entertaining. Here are two back to back tweets that seems to almost contradict each other. First he boasts about the delivery of vaccines, and then talks about Covid as Fake News!
Jan 3rd 2021 – 8:14:10 AM EST: The number of cases and deaths of the China Virus is far exaggerated in the United States because of @CDCgov's ridiculous method of determination compared to other countries, many of whom report, purposely, very inaccurately and low. "When in doubt, call it Covid." Fake News!

Jan 3rd 2021 – 8:05:34 AM EST: The vaccines are being delivered to the states by the Federal Government far faster than they can be administered!