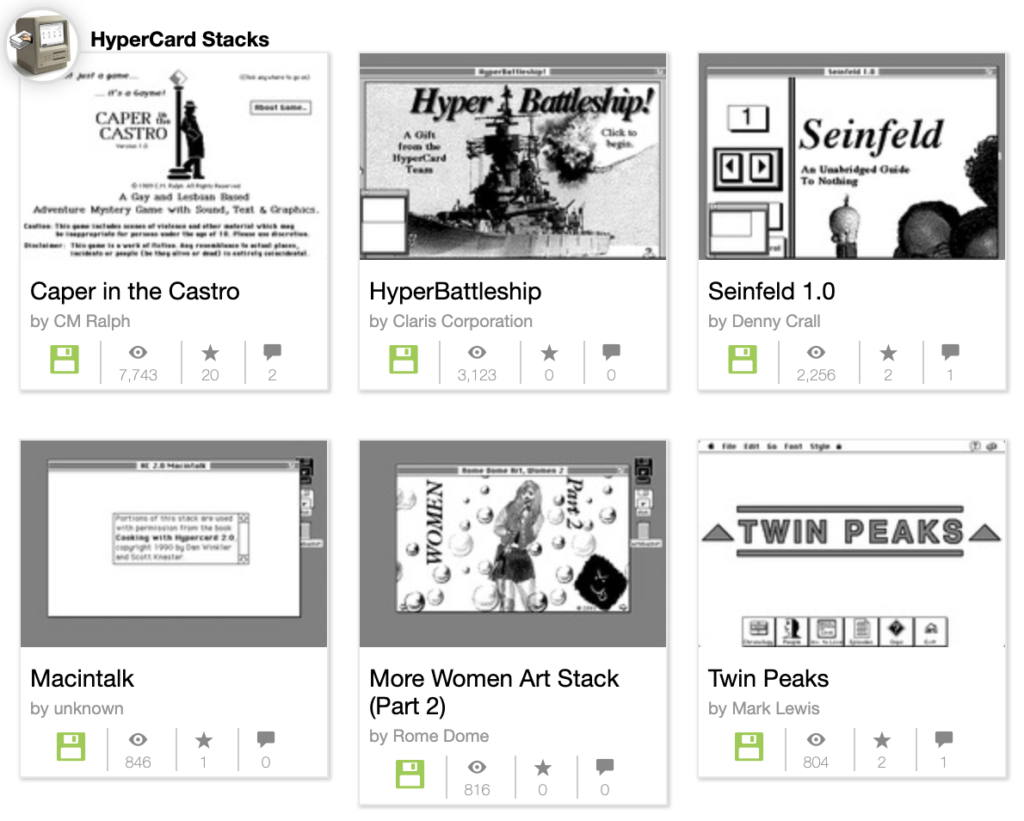 The Internet Archive is now collecting HyperCard Stacks and has an emulator so they can be run in the browser. If you have old ones to contribute you can upload them to hypercardonline.tk (which has a nerdy HyperCard like interface.)
Like many, I learned to program multimedia in HyperCard. I even ended up teaching it to faculty and teachers at the University of Toronto. It was a great starting development environment with a mix of graphical tools, hypertext tools and a verbose programming language. It's only (and major) flaw was that it wasn't designed to create networked information. HyperCard Stacks has to be passed around on disks. The web made possible a networked hypertext environment that solved the distribution problems of the 1980s. One wonders why Apple (or someone else) doesn't bring it back in an updated and networked form. I guess that is what the Internet Archive is doing.
For more on the history of HyperCard see the Ars Technica article by Matthew Lasar, 30-plus years of HyperCard, the missing link to the Web.
What is cool is that artists are using HyperCard to make art like Formality* discussed in the previous post.