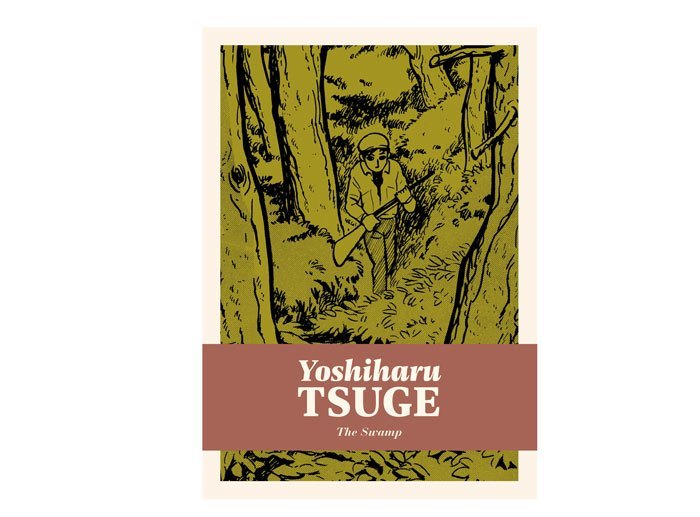 In honour of Drawn & Quarterly's publication of Yoshiharu Tsuge's The Swamp, Boing Boing has published an essay on Tsuge by Mitsuhiro Asakawa, titled Gekiga's new frontier: the uneasy rise of Yoshiharu Tsuge. The essay sketches Tsuge's rise as an early original manga artist and it explains his importance. Now Montreal-based Drawn & Quarterly is publishing a series of seven translations by Ryan Holmberg of Tsuge's work. (Holmberg also translated the essay by Asakawa.) Asakawa is also apparently important to the series being published.
Mitsuhiro Asakawa finally convinced Tsuge and his son to let the work be translated into English. Mitsuhiro is the unsung hero of Japanese comics translation. He's the guy who has written the most about the Garo era, he's the go-to guy to connect with these great authors and their families. Most of the collections D+Q have done wouldn't exist without his help.

(From the Drawn & Quarterly blog post here.)
One of the things I discovered reading Asakawa is that Tsuge worked with/for Shigeru Mizuki, my favourite manga artist, when he was going through a rough patch.