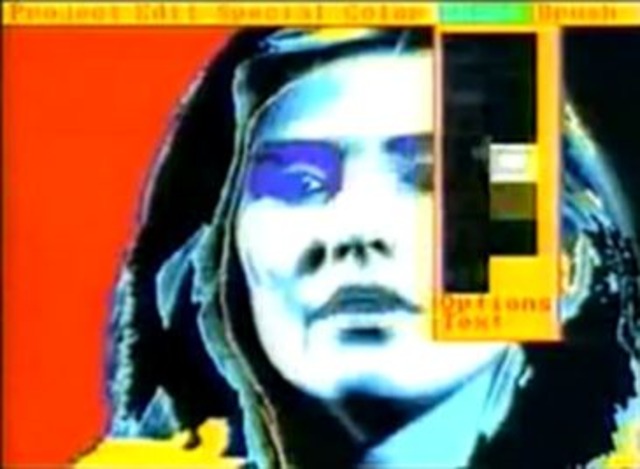 Eric Hayot at the Novel Worlds conference showed a slide with an image of Debbie Harry of Blondie painted on the Amiga by Andy Warhol. There is a video of Warhol painting on the Amiga at the premiere of the Commodore Amiga.
This is discussed in a documentary The Invisible Photograph: Part 2 (Trapped). The documentary also talks about recovering other images from Warhol's original Amiga that was preserved by the The Andy Warhol Museum.
Technologizer has a nice retrospective on the Amiga, Amiga: 25 Years Later. I remember when it came out in 1985. I had a Mac by then, but was intrigued by the colour Amiga and the video work people were doing with it.