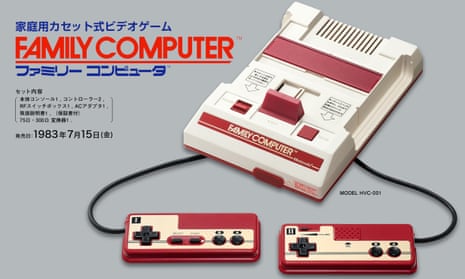 Entering a crowded field, the Nintendo Famicom came to dominate the market in the 1980s, leaving a family orientated legacy that continues to be felt today
The Guardian has a good story on the 40th anniversary of the Nintendo Famicom, 40 years of the Nintendo Famicom – the console that changed the games industry The story quotes James Newman and also mentions Masayuki Uemura who Newman and I knew through the Replaying Japan conferences. Alas, Uemura, who was at Ritsumeikan after he retired from Nintendo, passed in 2021.
The story points out how Nintendo deliberately promoted the Famicom as a family machine that could be hooked up to the family TV (hence "Fami – com.) In various ways they wanted to legitimize gaming as a family experience. By contrast, when Nintendo brought the machine to North America it was remodelled to look like a VCR and called the Nintendo Entertainment System.