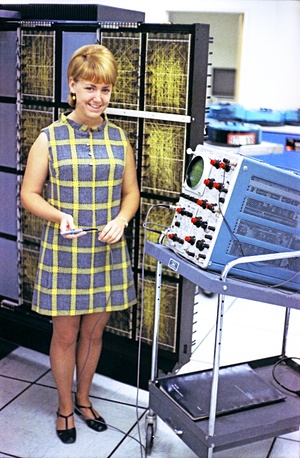 The Guardian has posted a set of pictures by Larry Luckham who took a camera into work in 1967 to take pictures of life at Bell Labs, see Big computers, big hair: the women of Bell Labs in the 1960s. That the collection is entirely of women raises some questions. As the Slashdot article post that pointed me to this collection puts it:
What's noticeable about the pictures, is that they are of woman. I don't think this is a result of the photographer just photographing "eye candy". I think it's because he was surrounded by women, whom from his comments he very much respected and hence photographed.

In those times, wrangling with a computer was very much seen as "clerical work" and therefore the domain of woman. This can be seen as far back as Bletchley Park and before that Ada Lovelace.

Yet 50 years later, the IT industry has turned full-circle. Look at any IT company and the percentage of women doing software development or similar is woeful. Why and how has this happened? Discuss.